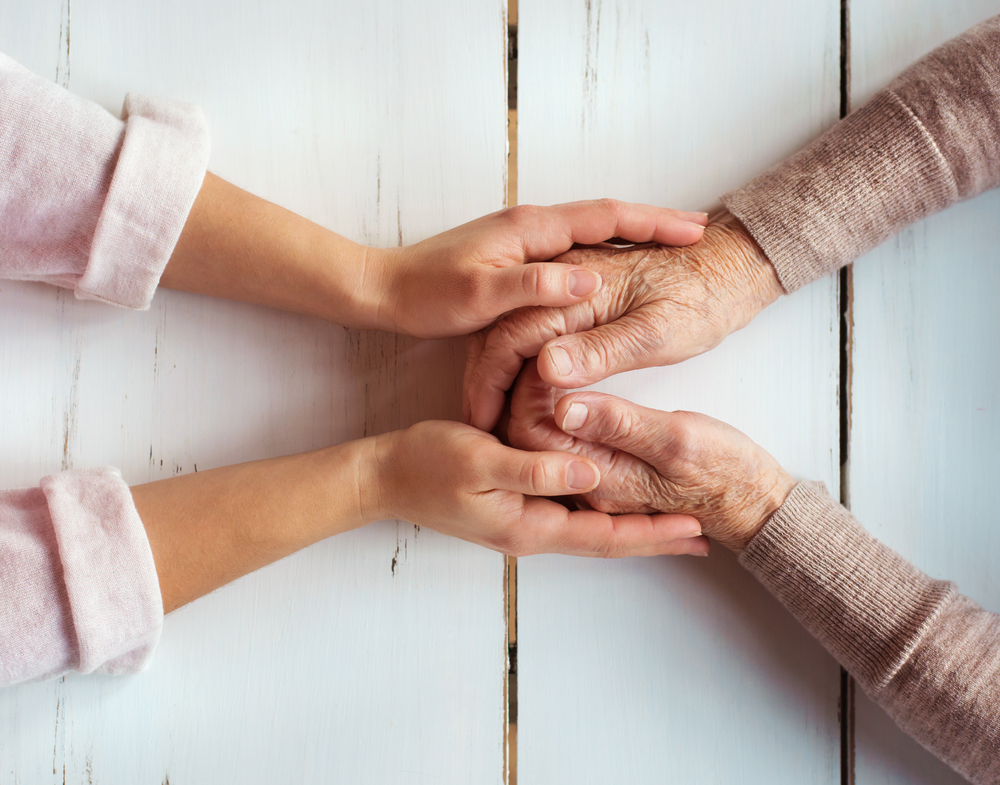 I was very anxious about the creation of a detailed will and in particular testamentary trusts however Anthea really made the entire process very easy for me to understand. Her knowledge is excellent, she is flexible, a perfectionist and has a high attention to detail; all the strengths you want in a solicitor. She asks a lot of questions so that your documents truly reflect your wishes. Thanks for your professional yet personal attention Anthea.
Sarah Payne
Recently I engaged the services of Anthea McIntyre (McIntyre Legal) to assist in preparing my WILL which was personally quite daunting and complex. Anthea was able to advise, explain and provide options that were easy to understand from a non legal background. The process itself was extremely user friendly and stress free. I would not hesitate in recommending Anthea McIntyre to any person requiring her legal services. She is professional, well informed and very ethical. I also found her services to be very cost effective and she went 'the extra mile' to ensure my peace of mind.
Adam Purcell
We recently engaged Anthea McIntyre from McIntyre Legal to draw up our wills. From the first point of contact we were incredibly impressed with Anthea. She is a consummate professional whose knowledge of testamentary law and attention to detail are extraordinary, and also very reassuring. She will always go the extra mile to ensure that every tiny detail is taken care of in terms of her professional duties, yet somehow manages to be amazingly warm and friendly at the same time. She went out of her way to be obliging and helpful and to ensure that, at all times, we understood the process, language and details which can of course be baffling on occasion for people with no legal background. She was also very successful in referring us to other legal professionals outside her area of expertise whom we wished to consult on unrelated matters. Her commitment to her professional role and to the task in hand is second to none and we would have absolutely no hesitation in recommending her services to anyone venturing into the sometimes sensitive territory of making a will.
Rosaleen Kirby and Mark Hetherington
Hi Anthea, I just want to say thank you for your help so far. You are very professional, on the ball and quick to respond, which is a refreshing surprise as I've left several messages for two other lawyers that I have referred clients to before reaching out to [another lawyer] in frustration [who then recommended you]. You obviously value the client relationship. As I'm also in a client centric role, it is encouraging to have a likeminded professional who responds to clients in a timely fashion. I now have confidence and comfort in moving forward that I greatly appreciate.
Henry
Anthea was professional and flexible and above all, she was strongly committed to providing us with the best possible service based on her detailed knowledge of the law of wills and estates. She took the time to listen to our needs and provided well thought out and detailed advice. Meeting with Anthea in our home was convenient and relaxing for us and made us feel very comfortable with her. I would highly recommend Anthea and her team from McIntyre Legal.
Kelly Roberts, Northern Beaches
Anthea is a talented lawyer and has been great to deal with. Arranging guardianship of our children and estate planning was an overwhelming task, Anthea was able to clearly explain the legal process and drafted our wills to reflect our wishes and secure our desired future for our children should the worst happen. We have young children and both work which makes it difficult for us to arrange to meet a lawyer during normal working hours, Anthea was incredibly flexible and was able to accommodate our timing difficulties with evening appointments and never hesitated to pick up the phone to explain any queries we may have had. We are happy to recommend Anthea without reservation.
Alex & Sarah Demenis, Northern Beaches
Anthea was fantastic! She made us feel at ease instantly when discussing our options for Wills, which is a very personal subject. She is an expert in her field with a strong ability to translate anything technical so it is easy for the average person to understand! She took the time to explain all the details and provided supporting documents for us to refer to. She was open to any questions, no question was a stupid one! Anthea also was happy for us to call her in between our meetings with questions at no extra charge. She was very professional, providing all documentation and information in a timely manner. I highly recommend Anthea, she took all the stress and complication out of building our Wills and I feel reassured we now have everything in place should the worst happen. Thank you Anthea.
Susie Ransome, Northern Beaches
My husband and I recently had the pleasure of meeting Anthea from McIntrye Legal. She was absolutely fantastic. At the time we didn't have Wills, Powers of Attorney or Enduring Guardian documents and were keen to ensure that our children would be looked after in the event of unforeseen circumstances. Anthea was fantastic. She visited our home at night, was friendly, professional and well-priced. We found her assistance invaluable. We would definitely recommend Anthea McIntyre and look forward to working with her in the future.
Clair O'Connor, Northern Beaches
After having my first baby, updating my will had been in the "to do" basket. It had actually been in the "to do" basket for a few years but it wasn't until someone handed me a name and a number and said she is amazing. That's what I need to hear, a personal reference to someone I could trust. When I first called Anthea she scheduled our appointment during my little girls sleep time and came to my house, as a mum herself I think she understood that bringing a 10 month old to an office for an hour might not be an ideal work space for anyone involved. Anthea explained everything to me in a way I would understand and the entire process of preparing a Will, Enduring Power of Attorney and Enduring Guardian Appointment was far less traumatic than I had ever experienced. The whole process was so simple and when it came time to having signatures by myself and my witnesses once again she came to my house. I could not speak more highly of Anthea and felt so at ease and now so secure in my future for myself and my little girl.
Patricia Johnson, Northern Beaches
As a mother of a four year old and two year old, writing a will was something that had been on my to-do list for quite a while! The trouble was, I just didn't even know how to get started on it, let alone how I would spend hours with a city lawyer with no relatives in Sydney to care for my kids. I found Anthea via a recommendation on the North Shore Mum's Facebook group and gosh am I glad I did! Anthea took all the effort out of the seemingly impossible task. She came to our home while my husband was home from work and our kids were in bed and we nutted it all out in a single evening! Anthea was very knowledgeable and made us think about areas we wouldn't have otherwise considered. She quickly made sense of made our international backgrounds and extended family situations and everything was covered thoroughly. We also completed enduring power of attorney and enduring guardian documents which were subsequently signed by our relative family members with Anthea when then they next visited us in Sydney. Nothing was too much trouble for Anthea and we are so pleased that we got in touch with her and that we now finally have all our paperwork in order if and when we need it most. I have no hesitation in recommending Anthea to you, I'm sure you will be as pleased with her work as we are.
Melanie Jane Fletcher, East Killara
My husband and I utilised the services of Anthea McIntyre for the preparation and execution of our Wills. Anthea's work and knowledge was of the highest quality. We felt very comfortable entrusting her with our Wills and would have no hesitation recommending her in the future.
Felicity Sainsbury, Northern Beaches
My husband and I recently engaged Anthea McIntyre from MyIntrye Legal to put together our wills. WOW! What an amazing; personal, yet entirely professional experience. Anthea is meticulous with every detail and is clearly passionate about ensuring you, and your family, are protected. However, beyond this professionalism she also brought with her compassion and empathy that made making these decisions and having these tough conversations considerably less difficult. I cannot recommend Anthea more highly and would encourage anyone to speak with her about the importance of a Will and having it done correctly. Her passion, knowledge and ability to articulate the complexity of this matter clearly is so refreshing and she is a delight to deal with, from start to finish.
Georgia Carver, Northern Beaches